About a week ago I rebuilt my Debian-based home server, finally replacing an old Pentium 4 PC with a more modern system (which has onboard SATA ports and gigabit ethernet, what an improvement!). It's based on an Asrock B75 Pro-3M motherboard, an Ivy Bridge Pentium G2020 processor and 4 gigs of RAM.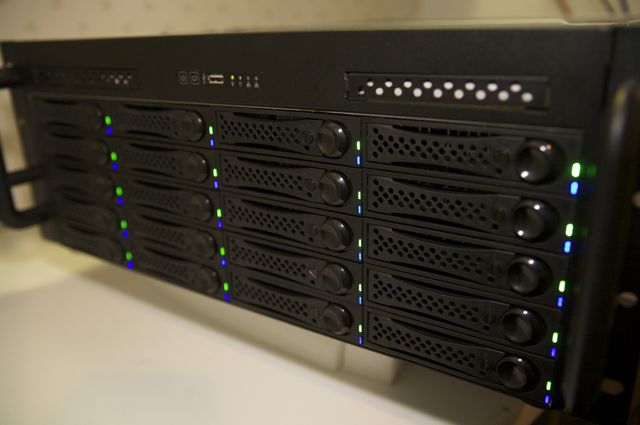 I migrated all the drives I had in the old server, including the boot drive, so I didn't have to configure much. The server has a 200 gb IDE boot drive (connected via a 5€ IDE-SATA converter I got off eBay) and 3×2 Tb WD20EARS 2 Tb "Green" drives configured in RAID-5.
Read speed was finally able to almost saturate my gigabit ethernet, but write speed was still disappointingly slow: about 35-40 megabytes/s via AFP and around 65 mb/s directly on the server.